wow unexpected event, i'm posting now to
scraps_junia almost as much as my real journal. (this is great, it means i'm drawing now, but i used to post to it like twice a year)

anyway CAN WE LIKE TALK ABOUT KINGDOM HEARTS ZACK FOR A MINUTE

spoilers for kingdom hearts birth by sleep, but only zack's story.



to be honest i was a little tiny bit disappointed with zack's story in KH:BBS, but only because i thought they could have done more with it (i know, like everything SE has done in the past 5 years, etc etc) and i know that FF characters in KH are meant mainly as cameos and aren't intended to be elaborated on, but it was SUCH A PERFECT OPPORTUNITY to tie in with cloud's character. even just a mention of him would have been fine, but zack remains completely stand-alone.

until the ending credits.
the REAL ending credits, the ones that play after Final Episode.

KH credits usually wrap-up adorable sequences from all the worlds you visited, to see how they're doing after you're gone.

for olympus coliseum, we see hercules training with phil, and the camera pans over to zack watching enthusiastically from some distance, in the doorway leading out to the city.

then, a single black feather floats down in front of him, and he watches as it lands softly on the ground.

fade to black.

maybe i'm jumping to conclusions, but if we never hear from KH zack again?
IT'S BECAUSE KH SEPHIROTH COMPLETELY MURDERED HIM.

THIS IS DEFINITELY WHAT HAPPENS.

zack is a prequel character, also he's zack. he probably has to die.

however, IF ONLY HE HAD MENTIONED being friends with a tiny cloud, this would explain ALL OF KH CLOUD'S EXAGGERATED ANGST as well as his mysterious battles with KH sephiroth, which, with this being AU, have to exist for a better reason than their need to be hot rivals in all possible universes.

i guess we can still pretend he knew cloud. they did have a couple of good correlations between the two. one is simply that they seem to live, or at least hang out in the same world, olympus coliseum, separate from the other FF characters who i believe all live in radiant garden, destiny islands, and twilight town.

most notably though, is that zack becomes possessed by darkness while inadvertently being controlled by hades, exactly as cloud did in the first game. at first i was mad, because IMO zack gets a raw deal in basically all of the three characters storylines: terra's he gets possessed, ventus' he gets shit on by phil for not showing up to the jellyfish fight soon enough, and phil directly implies that only herc had what it takes to "go the distance" (yeah because zack is destined to die you douche), and in aqua's they completely crap out on a perfect chance to fight WITH him for once, and then he gets blown off when he asks her for a date (even if he doesn't realize it)

HOWEVER, after considering it, i'm okay with zack being possessed by darkness, even if it totally goes against his nature and i think he's stronger than that-- only because it means that KH cloud is STILL somehow living zack's actions in the future by doing the same. it's pretty good.

so in summation, everything i LIKED about zack's presence in KHBBS were things i felt could potentially tie back to cloud as i struggle to flesh out their weird off-hand KH canon.

also even though the mix of zack's theme from crisis core than they used in BBS was a happy one, it still managed to make me tear up. :'|

wow i wanted to post about all the shit going down in dissidia news right now but it suddenly became late and i need to go to bed, soooo what the hell i'll post about it anyway

(images via
ffchaoticcosmos dissidia community!)





pictured: edea gently tickles squall's balls
LMAO THAT OUTFIT THO. REALLY SQUALL. YOU DO KNOW YOUR DAD IS IN THIS GAME NOW TOO RIGHT? what will he think of that shirt.
even tho amano drew him in this weird get-up that resembles nothing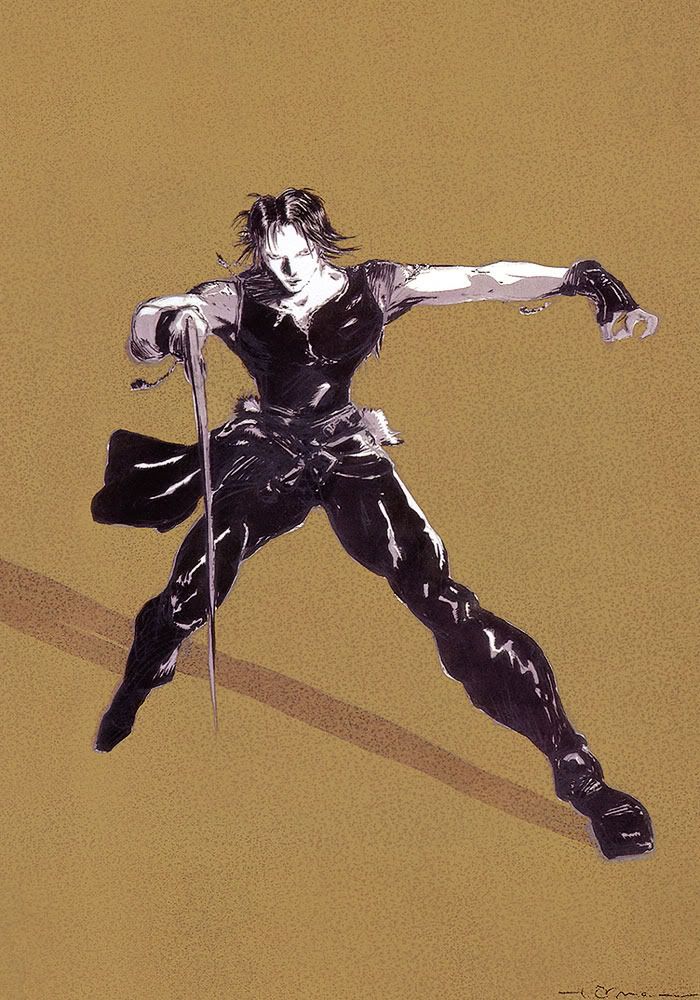 squall HAS another perfectly good alt maybe no one remembers his seed uniform? i don't mean his DANCING SeeD uniform i mean his BATTLE uniform from their first mission it was ultra-ballin and fine as hell????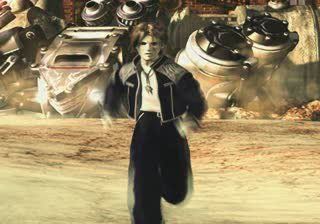 this one

SO ANYWAY LIKE I SAID YOUR DAD IS HERE NOW AND HE'S IN HIS ALT BATTLE GET-UP



sooooo i'm just saying

same goes for cloud though in his retarded new amano gear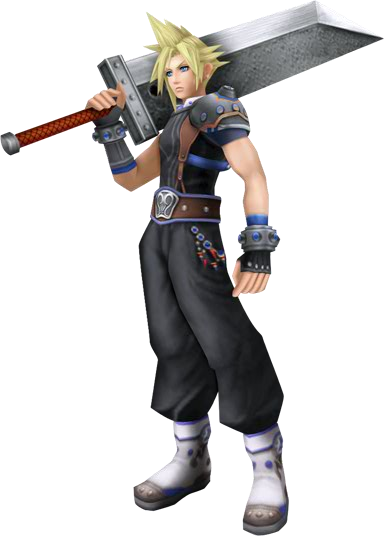 a great chance to use crisis core cloud was passed in favor of captain eo over here.

also i was so distracted by squall's bare arms that i didn't immediately notice that edea is now in dissidia, which is AWESOME. but.... she's just ultimecia's alt costume. SO... OKAY...
FF8 new characters totally have my approval. mysteriously young laguna and edea omg both so much better than seifer or rinoa. (unless rinoa was ultimecia's alt, then the FF8 fandom would shit its pants and it would also be great)

ok
let's pause for a minute and appreciate the fuck out of this VVVVVVVV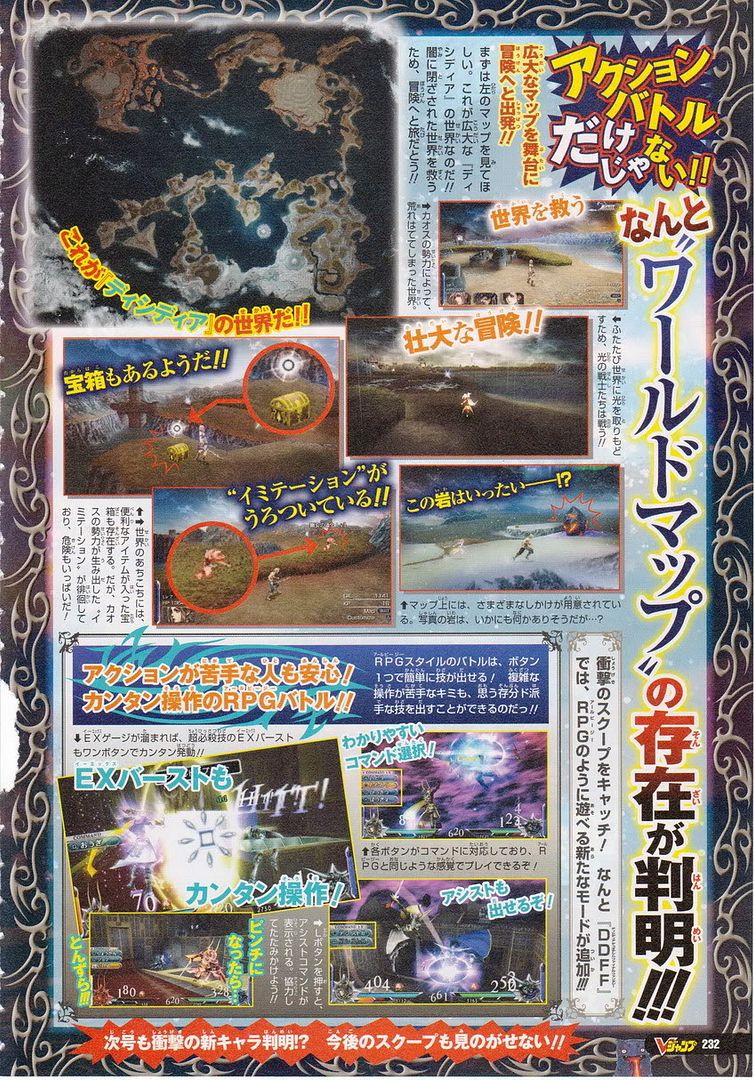 A DISSIDIA WORLD MAP. does this mean no more bullshit boardgame maps? i really like the dissidia maps and if they can tie them all together i'll be so hardcore into this whole canon. I COULD NOT BE MORE PLEASED WITH WHERE DISSIDIA 012 IS HEADING.
(WELL i could be if aerith was in it instead of tifa but I GET IT she's not that *type* and no one wants to hit aerith)

i hope tifa's third alt costume is barret or something.